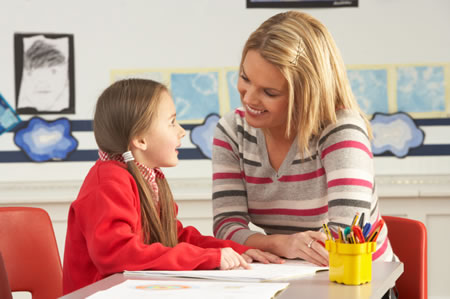 Speech Therapy in Atlanta, GA
Sage speech should be the first point of call to people who may be in need of a licensed company offering speech therapy in Atlanta. We are highly experienced when it comes to the correction of different speech impairment that was caused by disease, injury, wrong medication, communication problems or through birth.
We have been in the business of helping clients to restore basic communication skills using innovative and dynamic strategies that deliver speech therapy in Atlanta service that results beyond their expectation. We will not only help you to improve your speech, rather, our speech therapist will work assiduously to also improve your listening and writing skills.
When you want to express yourself, it should be done fluently and shouldn't be limited because we are here as a reputable speech therapist in Atlanta to help you correct any speech or language disorder. Our holistic speech-language therapy will help you achieve the following:
Speak as fluent as you want.
Eliminate communication deficiencies.
Communicate clearly.
Get rid of mother tongue influence.
Help your child to become an effective communicator.
Though people have various communication challenges which include the ineffective use of language – semantics, phonology, syntax to speech communication – fluency, voice, and articulation; we have trained and certified professional speech therapist with years of experience who can effectively correct both verbal and nonverbal communication deficiencies in adults, teenagers, and kids.
Why Sage Speech?
We are unequivocally the top choice for people searching to get a lasting solution to communication-related problems, speech disorder, and other expressive language difficulties. We are dedicated to teaching our clients optimal communication skills through our speech therapy in Atlanta which will not only help them get integrated into the society, but facilitate their quest to become leaders in any location they may find themselves.
Our office is located in a serene, supportive and nurturing environment to help our clients achieve that optimal communication skill they have been longing for. After undergoing our specialized Atlanta speech therapy sessions, you can seamlessly express yourself because your verbal communication abilities will be improved tremendously. We set the pace when it comes to speech therapy in Atlanta because, among all the companies offering speech therapy services, we have the most qualified, and dedicated staff and conventional equipments.
Speech Therapist in Atlanta
Your speech impairment may be caused by birth or accident, be rest assured that it will be corrected when you contact us and follow our recommendations. Our services are rendered with passion and love to speech impaired individuals because they also need love to overcome their challenges and handling their cases compassionately helps them to reach their goals.
The experienced and accredited professionals that are part of our Atlanta speech therapy team takes pride in serving the local community in their time of need. Clients can expect friendly and professional speech therapy services in Atlanta at every given moment. They offer outstanding services to our clients, and we guarantee that your loved one's speech impairment will be eradicated if you can give us a call. Having successfully worked on numerous clients with speech difficulties for years, we continue to serve clients, no matter how severe the case may be. Find out more by giving us a call now.